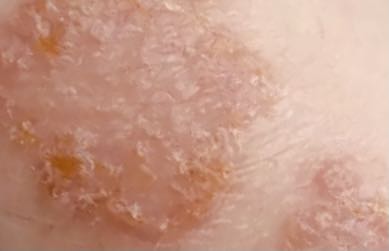 The skin, as an external aspect of the body, is dependent of nourishment by the Blood. Skin, hair and nails are said to be made from an excess of the Blood so examination these tissues can yield the wellbeing of the Blood. The skin can also signal an underlying balance of the organs (Zangfu), thus by observing the appearance of the affected areas, their causes can be gleaned.
For example, heat is the common culprit with conditions such as psoriasis and eczema as it commonly causes dryness and inflammation. By observing how inflamed the area is, it can also be ascertained whether the Blood is in stasis or there are toxins in the Blood. Similarly, acne is seen to be commonly caused by internal heat aggravated by hormonal fluctuations which itself may be caused by a misbalance of yin and yang.

Over the years at Health and Harmony, we have treated numerous cases of eczema, psoriasis and acne with success. In our experience, the most prominent factors in skin issues are diet and congenital sensitivity to external environments. Usually, herbal medicine is the best TCM treatment for skin conditions. Not only can herbal decoctions be consumed, it can also be used to wash the affected areas for faster relief.